It's finally here, our short documentary film about the Eye Health Institute!
---
The Eye Health Institute's goal is to serve the people of Jamaica. We work with volunteer nurses, doctors and students from all over the country to provide in-depth eye care to the under served people of Jamaica. Eye exams, glaucoma screenings, medications, eye drops, prescription glasses, sunglasses, reading glasses and cataract surgeries are provided at no cost.
It is estimated that half of the population of Jamaica will not receive vision care in their lifetime. Many cases of blindness are caused by cataracts and other treatable conditions. We would like to change that.
We believe that everyone should have access to great eye care, no matter where you are.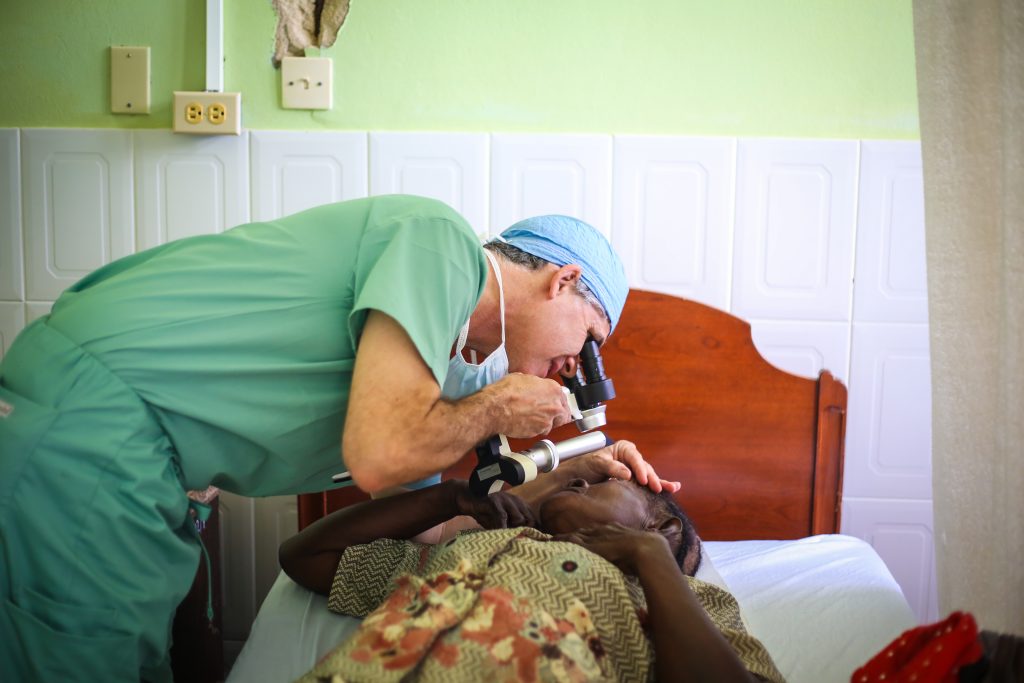 HOW WE BEGAN:
In 1996 Dr. Cross and Dr. Myers embarked on their first medical trip to Jamaica with an eye care team of just two optometrists and two opticians. Upon arriving, they were overwhelmed by the number of people waiting in line all day, in the heat, for the chance to see an eye doctor and the possibility of improved vision.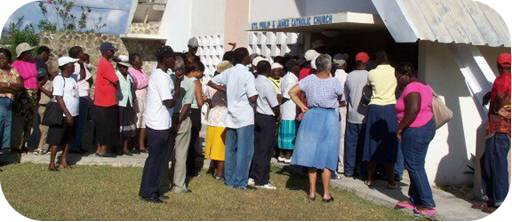 Each day the team examined over 100 people and yet there were still many that had to be turned away. The realization that this was their chance -sometimes the only chance- to seek help from an eye doctor deeply impacted Dr. Cross and Dr. Myers. They decided to return to Jamaica the following year to see those patients that had been turned away. That was in 1996. In 2000 The Eye Health Institute (EHI) was founded as an Internal Revenue Service 501(c) (3) non-profit organization. EHI is based in Boulder CO and has been making a trip to Jamaica once, if not twice, a year ever since.
"That's another thing we're really passionate about," said Brian Grimes, vice president on the EHI board. "Our goal is not to drop into an area and see as many people as we can and then leave. Continuity of care is really important to us, it's so much more than just a numbers game. It's about building trust and coming back. If someone can't be seen for a clinic, if we're too full, they know that when we (EHI) come back in 6 months they will be seen then. There is comfort in that. We've been here in Jamaica for over two decades, we're here for the long term."
With the simple practice of reading glasses, seamstresses are able to return to work. Churchgoing patients were thrilled by the fact that they could once again read their Bibles. Something so small and simple, completely changes their everyday lives.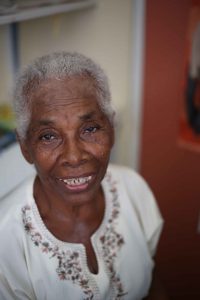 A small boy, who had been failing in school, was beginning to think that he was learning disabled. After an eye exam we discovered, instead, that he was just extremely nearsighted. With glasses, he was able to see the world around him again including his classmates, teachers and schoolwork.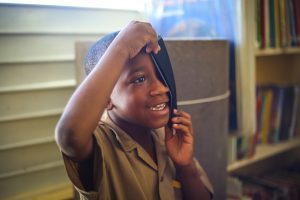 A few years ago we had a young woman in Broughton come in with her mother. She had been legally blind for over ten years. She hadn't seen anything clearly for over a decade. We examined her at our clinic and ended up making her a pair of glasses. When she put them on, the room got quiet. This beautiful young woman, burst into tears as she looked up through her new glasses into her mother's face and saw it for the first time since she was a little girl.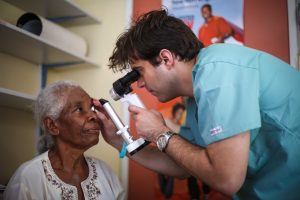 These everyday experiences as well as many others, continue to inspire doctors, students and volunteers to deliver comprehensive eye care to the people in rural areas of Jamaica.
Even with all that has been accomplished, EHI still needs your help. Your support will help the Eye Health Institute expand services, upgrade the clinic, add additional equipment; expand capacity, and improve outreach to schools.