We are in process of raising support to purchase a permanent clinic in Jamaica. Please consider Donating HERE
We happily welcome financial and physical donations.
The Eye Health Institute is a donation run organization. We operate solely on the generosity of our donors and the hard work of our volunteers. As a donation based organization your financial contributions go toward everything we do. That includes, but is not limited, to:
Purchase and transport of new equipment
Surgical supplies
Eye drops
Glaucoma meds
Glasses
Sunglasses
Edging (for the creation of custom prescription glasses)
Lenses
New stands and chairs for exams
Eye charts
Storage
Administration
Transportation
---
We also accept donations in the form of ophthalmic equipment, eyewear, lenses, and ocular medications. If you would like to make an In-Kind or equipment donation, please contact us here.  We are currently in need of:
A Pachymeter and A-scan
2WIN Auto-refractor $6,900
Lombart CS-5 Exam Lane (2) $13,595 each
iCare Tonometer $4,000 New.
Aachymeter and A-scan
2Win autorefractor
Chair stands
iCare Tonometer
---
Our big goal is to purchase a permanent facility in Hanover Parish in the near future. This would supply a central location for exams, clinics, education, community outreach and volunteer housing; as well as providing a secure, climate controlled space to keep our medical equipment which can be greatly damaged by the humid sea air.
---
The Eye Health Institute (EHI) is an Internal Revenue Service 501(c)(3) non-profit organization. Our EIN is available upon request.  For electronic donations we accept PayPal. Checks can be made out to the Eye Health Institute and mailed to P.O Box 11052 Boulder, CO 80301. Any further questions please contact us here or by Phone:  (720)-936-2019
---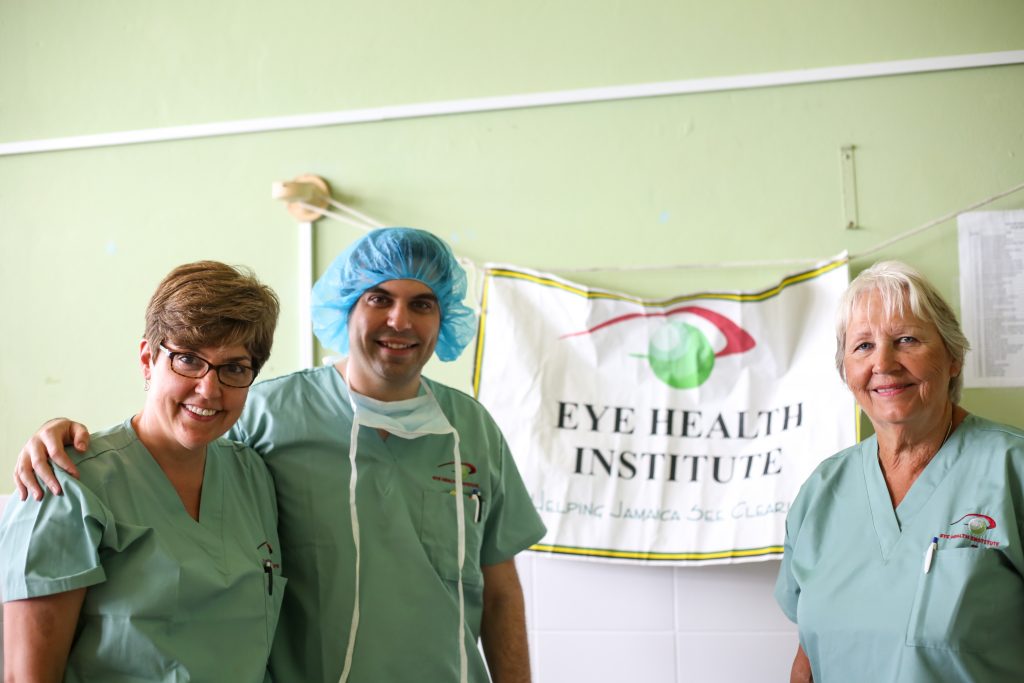 We love doing this work, but it's made possible because of you!